Crafted from only the finest ingredients and gourmet flavor combinations, Sweet Bee Bakeshop is setting a new standard in frozen cookie dough. Our incomparable cookie dough is made from fresh butter — not hydrogenated oils or substitutes — Guittard chocolate that's all natural and made in the U.S., premium Madagascar vanilla and eggs.
Our cookies have a soft center, crisp edges and are decadent and comforting. They are all about flavor and texture. The cookies are all natural, with no artificial ingredients, except for the delectable toffee pieces in the Toffee Crunch cookies.
The cookie dough is sold with parchment paper to allow for even baking and easy clean-up. I set out to find the most perfect ingredients and flavor combinations, see their descriptions below.
---
Year Round Flavors
---
Salted Chocolate Chip (also Available in Gluten Free)
Three types of gourmet Guittard chocolate are held together by a decadent thin cookie that is chewy in the middle and crisp on the edges. Milk, semi-sweet and dark chocolate with a hint of salt combine to create cookie perfection.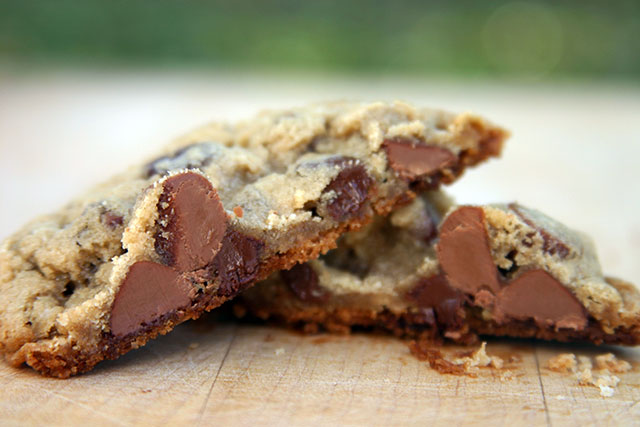 ---
Toffee Crunch (also Available In Gluten Free)
This mighty rich cookie is dense and thick with toffee pieces, big milk chocolate chips and a few potato chips for just the right amount of crunch. The brown butter shines through and adds a depth of flavor.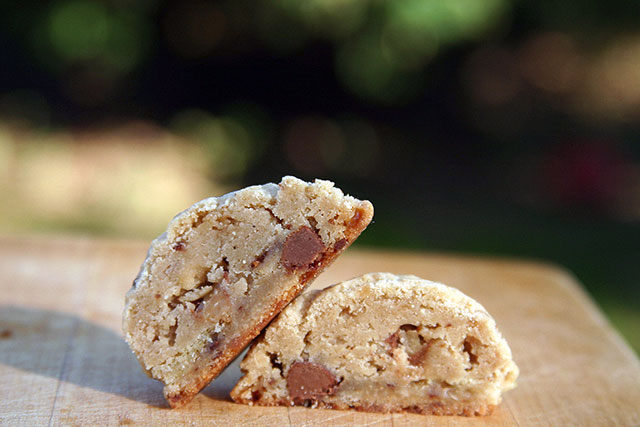 ---
Sea Salt Caramel
This delicious, rich caramel cookie is full of organic caramel extract, natural caramel pieces, dark brown sugar and two types of sea salt. It's a caramel lover's dream.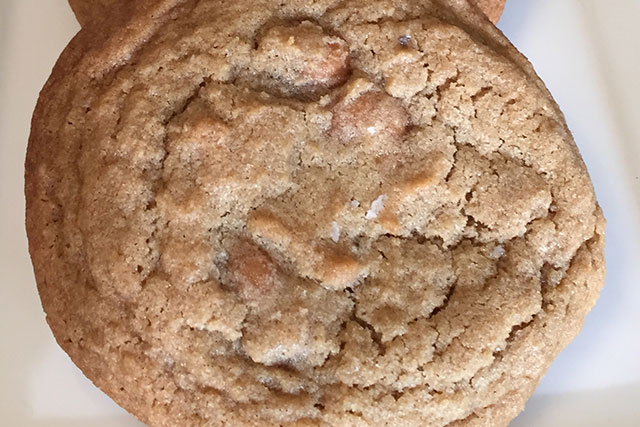 ---
Bee Bites
Bee Bites, are vegan, gluten free, dairy free and are totally delicious. They are loaded with pecans, organic carrots, unsweetened organic coconut, dark chocolate and paleo almond flour. They are sweetened with a touch of agave and a little organic coconut palm sugar. 1 gram of protein and 2 grams of sugar per bite! Plus, they are already baked.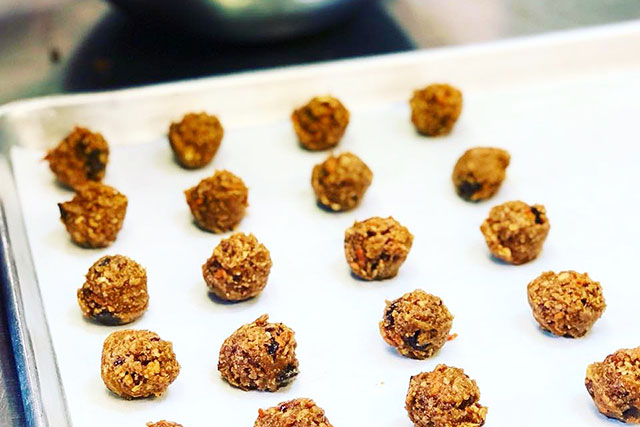 ---
Seasonal Flavors
---
Brown Butter Mini Egg
Our limited edition Spring Seasonal cookie is a chewy and decadent brown butter, cream cheese cookie topped with milk chocolate Cadbury Mini Eggs.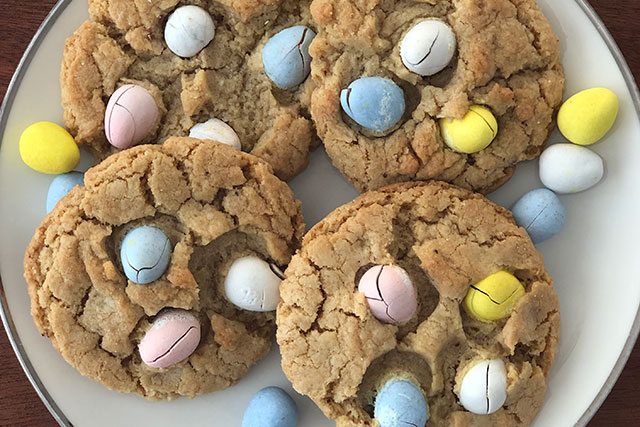 ---
Hot Chocolate (in stores now!)
This decadent chocolate cookie is made with Guittard cocoa powder and brown sugar. They are topped with mini marshmallows that toast a little when you bake them. It will keep you warm all winter long!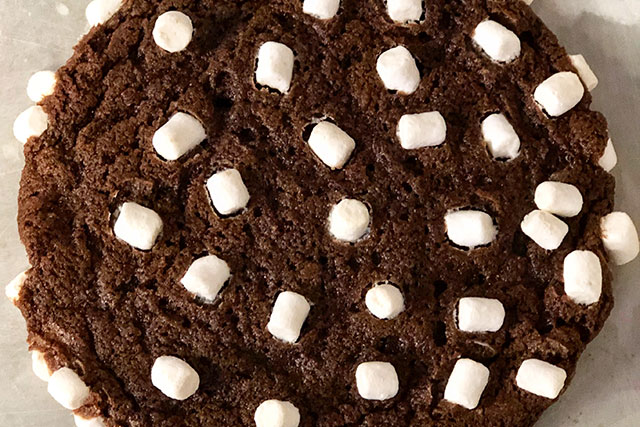 ---
Cake Batter (Spring Seasonal)
Our Spring Seasonal cookie is soft and light, yet still rich, with sprinkles inside and out. It will remind you of old fashioned birthday cake. (No hydrogenated oils in sprinkles.)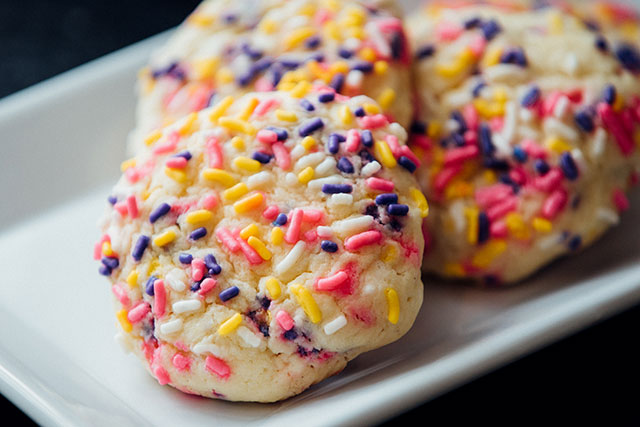 ---
Trick Or Treat (Fall Seasonal)
This decadent, chewy cookie contains MILKY WAY®, milk chocolate chips, toffee pieces, M&M'S®, TWIX® & marshmallows.